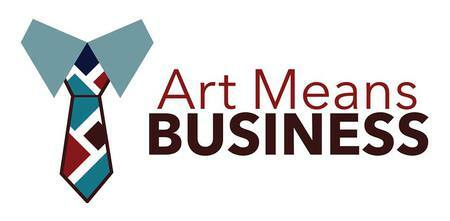 Arts and business go hand in hand. Pitt Community College's Small Business Center offers free seminars about business. Seminars will be held virtually. Even though workshops are free, pre-registration is necessary.
Go to www.ncsbc.net.
From here, click on "Training" in the top right corner. 
At Center choose "Pitt Community College Small Business Center" from the drop-down box.
Click on "Register" and enter your email and other requested information. Participants will receive a reminder email 60 minutes prior to each class.
Check out the full schedule here!
---
Writing a Marketing Plan
Tuesday, March 23
6:00pm-8:00pm 
Learn to create a marketing plan that focuses on your goals for your business, your target markets, implementation planning and evaluation of results. You will take home an outline to prepare your plan with. FREE
---
E-Mail Marketing
Thursday, March 25
6:00pm-8:00pm 
With the amount of email being delivered to your target market, it's crucial to design an email that stands out from the rest. Make sure when your audience opens your email, they have a memorable experience and want to open again in the future! FREE
---
Writing a business plan
Thursday, April 8
6:00pm-8:00pm 
Business Plans are not just for financing purposes; they are working documents to guide the future of your business. By committing your ideas to paper, you have the opportunity to prove to yourself and others the viability of your business. FREE
---
Financing Your Business
Thursday, April 15
6:00pm-8:00pm 
This seminar will explore finding and securing funding for small businesses including: loans, venture and angel capital, grants, and crowdfunding. Students will learn which sources of funding are the best fit for their business and the next steps to secure funding. FREE
---
Creating your Online Marketing Strategy
Tuesday, April 20
6:00pm-8:00pm 
Websites, email, and social media sites are all part of our e-commerce world. How do we maximize our use of these marketing tools? Join us to learn how to streamline your efforts for the best return. Use your online tools to work smarter not harder. FREE
---
Pricing your Products and services
Thursday, April 22
6:00pm-8:00pm 
What are your customers willing to pay for your product or service? Should I be the cheapest in my market, or the most expensive? We will explore pricing strategies that will help you determine what you should charge. FREE
---
Taking the Leap, offered by ECU
Tuesdays, April 6-27
6:00pm-8:00pm
Learn from the experts how to transform your great idea into an operational business! In this FREE four week program, we'll take you through the process of starting your business, including identifying potential markets, learning your customer's needs, creating a business plan, understanding business finances, and marketing your products and services. You'll work with mentors and peers through fun breakout activities and targeted exercises designed to sharpen your skills, strengthen your business, and prepare you to successfully take the leap! FREE