The Second Friday of each month!
Cost: Free
Location: Emerge Gallery & Art Center, 404 S. Evans Street, Greenville, NC 27858
Artistic Director: Carroll V. Dashiell, Jr.
7:00 pm First Set
8:30 pm Second Set
Next Concert Date: Friday, May12th - This concert will feature musical guest Marcus Parker and presentation about his father, Melvin Parker.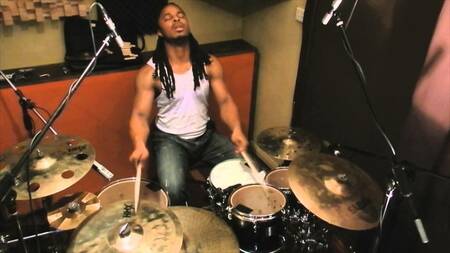 ABOUt MARCUS PARKER
Marcus Parker is a drummer, organist, vocalist, composer and arranger from Washington D.C.
Born into a family of funk legends, Marcus' style is undeniable. Son of funk pioneer, Melvin Parker, Marcus is also inspired by artists such as Will Kennedy, Dennis Chambers and Chris Coleman, Marcus combines his experience from playing in church and directing choirs, drum lines and marching bands, to preach the funk gospel.
---
Schedule
September 9, 2016 - CVD Jam featuring Rochelle Rice, vocalist
October 14, 2016 - Marcus Parker and presentation about Melvin Parker *postponed to May 12, 2016 due to effects of Hurricane Matthew.
November 11, 2016 - Christie Dashiell and CDQ (NC CD Release Performance)
January 13, 2017 - Vaughn Ambrose and Mitch Butler with CVD and House Combo
February 10, 2017 - Allyn Johnson, (Black History Month Celebration performing solo piano/performing music of Dr. Billy Taylor)
March 10, 2017 - Ira Wiggins, saxophone (with CVD and House Combo)
April 14, 2017 - Carroll Dashiell and The CVD Ensemble performing contemporary and standard jazz
May 12, 2017 - Marcus Parker and presentation about Melvin Parker
---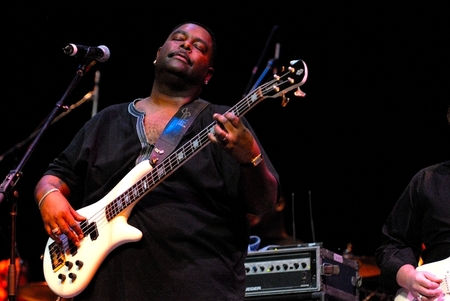 ABOUT CARROLL V. DASHIELL, JR.
The North Carolina Arts Council, Pitt County Arts Council, Greenville-Pitt Convention & Visitor's Bureau has named Carroll V. Dashiell, Jr. Artistic Director of a new series, The African American Music Series.  Carroll Dashiell is a native of Washington, DC. A graduate of Howard University, with citations in Who's Who in Music and Down Beat Magazine, Carroll has been recognized for excellence in the music industry as a bassist, musical director/conductor and also as a composer/arranger. Affectionately known as CVD, he has been involved in academia for more than three decades serving as professor of music at the Saint Mary's College of Maryland, University of the District of Columbia and East Carolina University in North Carolina. CVD is the producer and writer of A Tribute to Motown Records, (a stage show and concert that celebrates some of the African-American's cultural contributions to the music industry, staged in the tradition of the famous touring Motown Review) that is selling out theaters and venues nation-wide. In addition to composing, writing and arranging, CVD is continuing performance as jazz bassist and is very humbled to be the Founder and Director of the Dr. Billy Taylor Jazz Festival, named in honor of his mentor.
A special thank you to our sponsors.

| | | |
| --- | --- | --- |
| | | |