---
Photo Credit: Phillip Bryant
Archway Mural
Project Description:
The Pitt County Arts Council, in collaboration with the Civic Arts Committee and the City of Greenville, NC, invites visual/graphic artists located nationwide to create an original design for the 5 Points Archway Public Art Project. The design should have an emphasis on community, innovation, and/or culture.
Artists will create an original design that will be reproduced on large vinyl banners measuring 120 x 204 inches and installed in 5 archways on the side of Starlight Café located at 104 W. Fifth Street in Greenville, NC. The archways face 5 Points Plaza, a parking area that is converted to an events location for popular events such as Freeboot Fridays, Umbrella Market, and PirateFest.
One artist will be chosen and will receive a $2,000 honorarium and the opportunity to have their artwork reproduced on the five banners.
The banners will be on display for 3 years, and then rotated thereafter, as funding permits.
The Civic Arts Committee from the Pitt County Arts Council will manage the application and review process and will coordinate the selection panel.
Click here for more details and the Application
---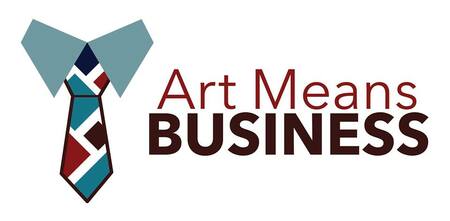 Join us for this FREE seminar brought to you by PCC's Small Business Center and Pitt County Arts Council at Emerge !
Arts and business go hand in hand. Pitt Community College's Small Business Center is proud to partner with Pitt County Arts Council at Emerge to bring local artists a series of free workshops about business in the world of art.  Seminars will be held from 6 – 9 p.m. at Emerge Gallery & Art Center. Even though workshops are free, pre-registration is encouraged.
The website for registration is www.ncsbc.net.  From here, click on "Contact Your Local SBC" and then choose Pitt County from the map. There will be a listing of all of the SBC classes including the workshops below that will be held at Emerge.   Registration opens 30 days prior to the date of the class.  
---
September 19, 2018 - BUSINEss photography for the artist: how to make it & use it
You need visuals to represent your art on your website and social media. You also want these visuals to look the best they possibly can! Local photographer, Bob Mackowski, will give you some basic entry-level tips to use with any camera, even your cell phone. Learn how to make sure that your art visuals are seen and that they leave the right impression. Your art is something to be proud of; make sure that your visuals represent this. Cost: FREE Presenter: 
Personal laptops are encouraged, but not required. Limited computers will be available.
---
october 24, 2018 - Marketing for your artist business on and off social media
Every successful business person knows that marketing is essential to building a brand, getting new customers, and making a profit last. This applies to the Artist too!! Marketing is no longer the machine it used to be. Today, the marketing machine is bigger and more complex than ever. So when it comes to marketing, it's imperative to consider more than purely traditional marketing as you are likely missing out results that digital marketing efforts can provide. We will help you choose a medium that is cost-effective for your business, define a strategy that gets the most reach (the best bang for your buck), and explore platforms that will give you tangible data. Cost: FREE Presenter: Melanie Diehl
Personal laptops are encouraged, but not required. Limited computers will be available.
---
november 28, 2018- Writing a business plan 
Success in business begins with a plan. By committing your idea to paper, you face tough questions and identify strengths and weaknesses. Business plans are not just for financing purposes; they are working documents to guide your business. For new and established small business owners, this seminar will start you down the path of small business success.  Cost: FREE Presenter: Jim Ensor
Personal laptops are encouraged, but not required. Limited computers will be available.
---

HOliday artist market
The Holiday Artist Market is Emerge Gallery's annual holiday sale featuring handmade fine arts and crafts. The gallery is set up in a booth style with each booth featuring one artist or business. The sale will kick off with a ticketed preview night on Friday, November 30th, and the show will remain up through December 22nd.
Application Deadline: September 28, 2018
Ticketed Preview Event: November 30, 5:15 p.m. until 8:45 p.m.
Exhibition Dates: November 30 - December 22, 2018
Artwalk Reception: December 7,  2018 until 8 p.m.

HOliday Mug & CHILI BOWL sale
Sell your mugs and/or bowls during the holiday seasons!
 Sell your mugs and/or bowls during the holiday seasons!Selected artist will have mugs and bowls featured and sold during the month of December and at our Holiday Chili Bowl & Mug sale booth during our 2018 Holiday Fundraiser - Jingle Art Jam!

Accepted artists will be asked to drop off artwork no later than Saturday, November 9th.
Application Deadline: Saturday, October 20, 2018
Mug Sale Dates: November 14 - December 22, 2018
---
PirateFest sets sail April 12-13, 2019!
PirateFest is a large outdoor cultural celebration offering fun, food, art, and entertainment for everybody with more than 30,000 attendees annually. The Juried Fine Arts Area will showcase beautiful one-of-a-kind art available from more than 40 exhibiting artists including mediums of all types - pottery, jewelry, wood, painting, and more! Bring your doubloons! Purse of $1,000 available in juried fine arts awards.
Early Application Deadline: November 7, 2018
Final Application Deadline: February 1, 2019
Festival Date: Saturday, April 13, 2019
Applications for food vendors, service vendors, non-profits, and Captain's Market can also be found at www.piratefestnc.com.

Questions about vending? Call 252.551.6947 or email at paula@pittcountyarts.org

---
Seeking Art Instructors!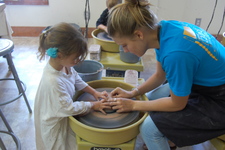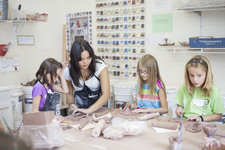 Emerge Gallery & Art Center is currently seeking art instructors to teach Spring Break Art Camp, Summer Camps, Birthday Parties, Group Art Activities, Private Lessons, Adult Weekly Classes, and more! We are seeking instructors to teach painting, film, photography, textiles, metal design, pottery, hand building, printmaking, mixed media, and other mediums. Strong professional and interpersonal skills are required. Must have a strong arts background and education. This is a contract labor position and instructors are hired as opportunities arise. To apply, please e-mail cover letter and resume to paula@pittcountyarts.org.
---
The Tiny Art Show
This exhibition is open to all artists, craftsman, community members, adult or child. Any media and subject matter is eligible. All pieces must not exceed 5"x5"x7" in any direction. Work must be available for the entire exhibit and must be for sale.
Drop Off Dates & Times: January
Exhibition Dates: February 1 - February, 22, 2019
Opening Reception: Friday, February 1, 2019, 5 until 8 p.m.
---

The Downeast
The Downeast is a National Juried Sculpture exhibition.
Entries Due (digital submission): Friday, January 26, 2018
Indoor Exhibition Dates: March 2-30, 2018
Outdoor Exhibition Dates: March 2018 - February 2019
Opening Reception: Friday, March 2, 5 until 8 p.m.
Youth arts festival
---
 Greenville Town Common, rain or shine 
Free event open to the community to see visual artists demonstrating, try out art activities, see performers, musicians, dancers. 
Also, new this year: Auditions for youth performances and visual arts exhibition.
---
The SCHWA SHOW
The Schwa Show is a national juried competition recognizing excellence in fine arts and crafts.
Entries Due: September 8th, 2018  
ELIGIBILITY
This exhibition is open to artists in any media and subject matter.Artists must be age 18 or up. All work must have been completed in the past 3 years and never previously exhibited at Emerge. All pieces must fit through a standard sized door. Work must be available for entire exhibition. Video entries are accepted, but
special equipment must be provided. Work must be "ready to hang" or will not be eligible.
ENTRIES & FEES
Each artist may submit up to 5 entries. The entry fee is $15 for
three entries and $5 for each additional entry with a limit of five
entries. All work must be labeled with title and artist at time
of delivery, if accepted.
DEADLINES
Entries must be submitted online by Sep. 8, 2018. You can submit your registration and pay online at www.pittcountyarts under Artists>Artist Opportunities>Schwa Show. Accepted work must be delivered by Sat., Sep. 29 between 10am-12 noon.
PICK UP OF ACCEPTED WORK
Accepted work must be picked up by Saturday, Oct. 27, 2018 between
10am-1pm, or must have a prepaid mailing label for return shipping.
Work left after pick-up date will become property of Emerge Gallery,
unless other arrangements are made.
AWARDS
There will be three cash awards:
1st Place - $500
2nd Place - $250
3rd Place - $100
Exhibition Dates: October 5 - 26, 2018
Click Here to Submit your Entries!
Opening Reception: Friday, October 5, 5 until 8 p.m.