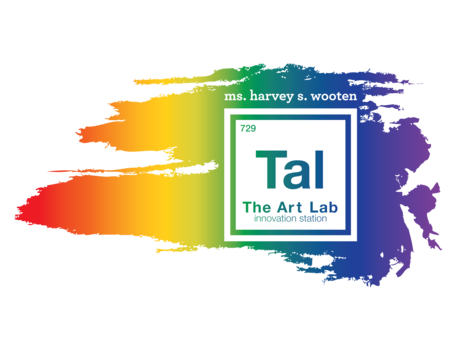 ---
The Art Lab is an Arts Incubator and Gallery administered by the Pitt County Arts Council, with partners of A Time for Science, the City of Greenville, and East Carolina University's School of Art and Design. As an Arts Incubator, the Art Lab houses four artist studios, giving the artists studio space to explore and create their art, as well as sell within the gallery space. The Art Lab is partially funded by Ms. Harvey S. Wooten.
This year's four artists are Liz Steiner, BJ Smith, Terry Crowe, Robert Alexander, and Jacinda Aytch. 
The goal of the Art Lab is to foster creativity and innovation by giving studio space, community arts opportunities, and business resources to our regional artists. The artists will be in the incubator program for one to three years, and there will be an application process to be considered one of the artists. In August 2019, there will also be the City of Greenville's Artist in Residence joining the studio. The Request for Proposals should be issued in February 2019. For more information go to pittcountyarts.org. 
The Art Lab is an Arts Incubator and Gallery open to the public Tuesday – Friday 12:00-8:00pm and Saturday 12:00-6:00pm. The Art Lab is located at 729 Dickinson Avenue in Greenville, NC. For more information you can go to pittcountyarts.org/artlab or email artlab@pittcountyarts.org or call 252-551-6947.
---
MEET THE ARTISTS: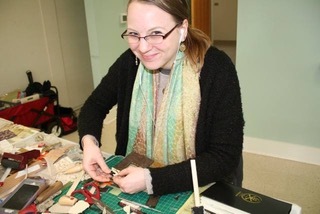 LIZ STEINER
Liz Steiner received her MFA in Metal Design at East Carolina University in Greenville, North Carolina. and a BFA in Jewelry/Metals/Enameling from Kent State University in 2006, were she also earned a minor in Geology. She has exhibited work both nationally and internationally in shows such as the Alchemey: The Enamelist Sociey Student Exhibition, the SNAG Annual Juried Student Exhibition: No Boundaries, the SNAG Annual Juried Student Slide Show: A Presence of Thought, both in Houston Texas. Liz has had work published in Lark's 500 Pendants and Lockets and 500 Enameled Objects, and curated the international exhibition Hot Under the Collar. She was the 2012 Artist Fellow in Fine Metals at Peters Valley Craft center, and a recipient of a Regional Artist Project Grant. She currently teaches for Pitt Community College and the Pitt County Arts Council at Emerge, while maintaining her studio practice as a member of The Art Lab: Innovation Station.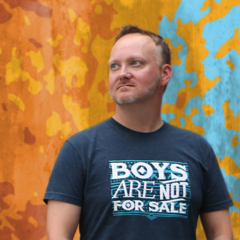 BJ SMITH
BJ Smith is a mixed media artist specializing in hand-cut paper paintings with a street art vibe. He began cutting paper for stencils 30 years ago as a means to get paint on the material. One day he took a picture of a white paper stencil laying on a dark green mat and discovered the beauty of paper cutting.
BJ focuses on finding the character in his subjects by turning the things we try to hide like fine lines and wrinkles into objects of beauty. His goals are to inspire those who see his work to look at faces and objects in a positive light and help viewers find beauty in something as simple as a piece of paper.
BJ has a business degree from ECU with 20 years experience in the field of digital marketing and website design. He is also an adjunct graphic design instructor at Pitt Community College.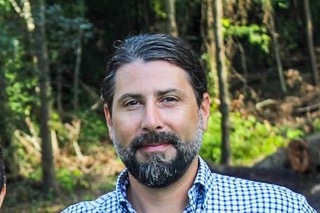 TERRY CROWE
Always avoiding idle hands, Terry is constantly exploring new forms of creative expression and innovation.  As a "maker of things," Terry's creative interests reach far and wide.  As the owner of Outer Spaces Landscape & Hardscape, Terry has worked on a series of unique projects, both individually and collaboratively, including work on Eastern North Carolina's only natural playscape. Currently, he is exploring how concrete can add beauty and function to gardens and other outdoor spaces. Terry also has experience with wood working, rock gardening, and patio design.  
Terry received his Bachelors in History from the University of South Carolina in Columbia, SC, and his Masters in Education Leadership from Columbia University in New York, NY. 
 After traversing the east coast from Vermont to Florida, Terry is happy to have permanently relocated to Greenville with his wife and daughter.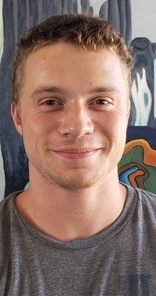 Robert alexander
Robert Alexander (23 yrs old) is an artist based in Greenville, NC. After taking Art and Art History in High School, he reconnected with his creative side in College while studying Business. Over the last 3 years he has pursued his passion for Oil Painting. Robert is mostly self-taught with painting and has taken inspiration from those who have come before him. He is currently taking a Glass blowing course through Pitt Community college and will have both paintings and glass art on display.
JACINDA AYTCH
Currently a resident of North Carolina, I am a graphic designer and illustrator that is currently working on my own series, StepSisters, as well as a myriad of personal, exploratory illustrations.
My style is influenced by anime, manga, American comics and animations, Art Nouveau as well as a myriad of other styles incorporated by modern artists and illustrators. Overarching themes include mysticism, the yin and yang of femininity and masculinity, and anxiety to name a few.